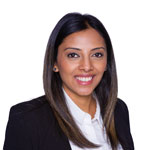 Business Development Manager
Auckland, Northland, Waikato & Bay of Plenty
Ashlene has an extensive understanding of the banking industry, having spent nearly a decade within the industry working as a Business Development Manager for a large non-bank lender and holding the role as Credit Manager for the Westpac Group.

Within New Zealand, Ashlene has previously been an Underwriter for the ANZ Broker Unit and, having spent time within these key areas of banking, she is able to understand the perspectives of both the Adviser community and the lenders.

She is thrilled to be part of the Resimac team and is passionate about helping New Zealand Advisers diversify and grow by leveraging the opportunities created by non-bank lending.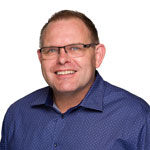 Business Development Manager
South Island and Lower North Island
Ben has extensive experience within the Adviser industry having worked with Heartland Bank, ASB, Property Finance Securities, Westpac and Trust Bank Canterbury. He adds to the extensive knowledge within the Resimac team; possessing a wealth of experience and understanding of the local conditions.

Ben enjoys working within the very dynamic mortgage market in New Zealand and is eager to speak with Advisors to help them find the most suitable solution for the needs of their clients.

If you have a scenario you would like to discuss, please give Ben a call or send him an email.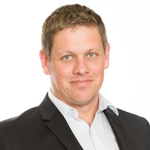 Head of Credit New Zealand

Vincent has 20 years' experience in banking across a number of roles in Retail (Credit), Private Bank, Commercial Asset Finance and Recoveries, mostly with ANZ Group in NZ and Australia. He's spent time in the UK with a mortgage packaging company as an underwriter and been through the Pacific Islands as an Auditor (Credit Risk Review).

Vincent has a good broad based understanding of lending and risk which is well suited to the Resimac role of Lending Manager NZ, this role includes management of the NZ underwriting team and NZ mortgage portfolio.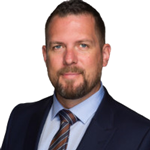 General Manager - New Zealand

Luke joined Resimac in 2019 as the country head of New Zealand.

Luke has been part of New Zealand's Banking and Financial Services industry since 1997 across retail, business, corporate and commercial segments; including involvement with major trading banks as well as the non-bank market. He held a senior role in the establishment of New Zealand's peer-to-peer fintech market, as CEO of the country's largest peer-to-peer mortgage platform.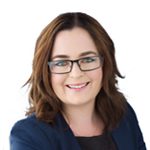 Victoria joined Resimac in December 2013. She brings over 15 years' experience to her role in collections, settlements, discharges and customer service in both non-conforming and traditional lending environments.

Victoria's strong customer focus has evolved from her experiences at Inland Revenue and ANZ Bank working in a variety of customer facing roles. Her first role upon obtaining her LLB at Victoria University was in the busy phone based collections team at ANZ Bank where she quickly established herself as a leader in the team. She had a range of roles at ANZ working with individuals and small businesses in hardship situations.

Victoria is passionate about building relationships with our customers and advisors to ensure the best possible outcomes.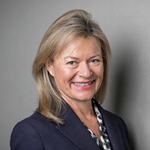 Susan is a chartered accountant and holds a Bachelor of Commerce degree and an MBA from the University of Cape Town. Susan has 35 years of experience including a Big Four Accounting firm and an investment bank (financial analysis and risk assessment). Susan is a specialist in risk management including market risk management.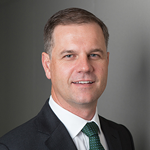 As the CEO of Resimac Group, Scott is responsible for managing the overall operations of the organisation, its people and resources and ensures the implementation of the strategy agreed with the Board. Scott has over 20 years' experience in the financial services sector. This includes holding senior roles in debt capital markets for Deutsche Bank in both London and Sydney and with Citibank. Scott has been with the Resimac Group for 15 years, initially as Head of Funding and Investments, followed by Chief Operating Officer and then CEO since 2013.
Get in touch
We're here to help. Simply leave your details here and we will get back to you.