Homeowners will be hoping the property downturn is coming to an end, but there is plenty to unfold in 2023.
Housing market downturn eases
By staff writers, December 2022
Homeowners have seen a steady fall in property values ease, but there is little telling how the market may move next year.
House prices dropped 0.6 per cent in November, a lesser decline than the October drop of 1.3 per cent recorded by market research group CoreLogic.
That might be cold comfort for property owners in Wellington, whose homes dropped the most in value (2.2 per cent) last month.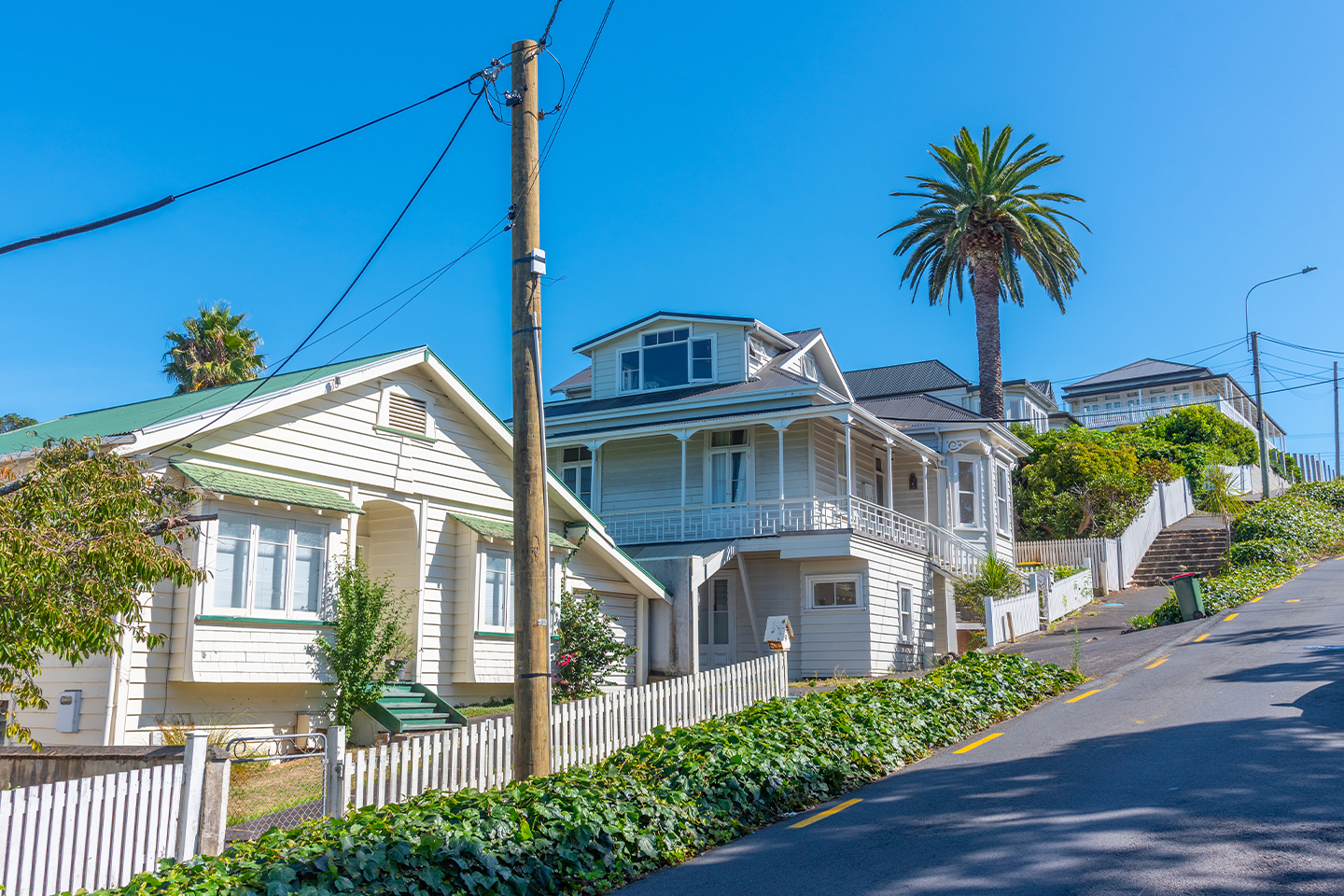 Wellington has been the hardest hit of the nation's cities for the past quarter (-7.1 per cent) and 12 months (15.9 per cent).
Our most populous city, Auckland, shared the same drop for November as the national market, 0.6 per cent.
There were pockets where prices headed higher.
Whangarei was a standout and prices rose 1.5 per cent. Dunedin had a minor lift of 0.3 per cent. Queenstown property values improved 0.2 per cent.
The RBNZ's hikes to the cash rate have of course propelled interest rates higher and dampened buyer enthusiasm.
CoreLogic NZ Head of Research Nick Goodall noted the RBNZ in its most recent commentary had warned consumers to prepare for more rate hikes.
These hikes were affecting people's capacity to buy, according to Mr Goodall. About 50 per cent of income was required to meet the repayments for an average home, he said.
"As long as interest rates continue to increase, it's likely housing values will continue to fall," he said.
Homeowners have plenty of time to ponder what the RBNZ may do next.
The board of the central bank does not meet again until 23 February.
You can see the full CoreLogic report here:
This information is of a general nature and does not comprise professional advice or product recommendations. Before making any decision about any investments, financial products and services, you should consult with your own independent legal, taxation and financial advisors, who can provide advice which takes into account your own personal circumstances, goals and objectives.
Back to top