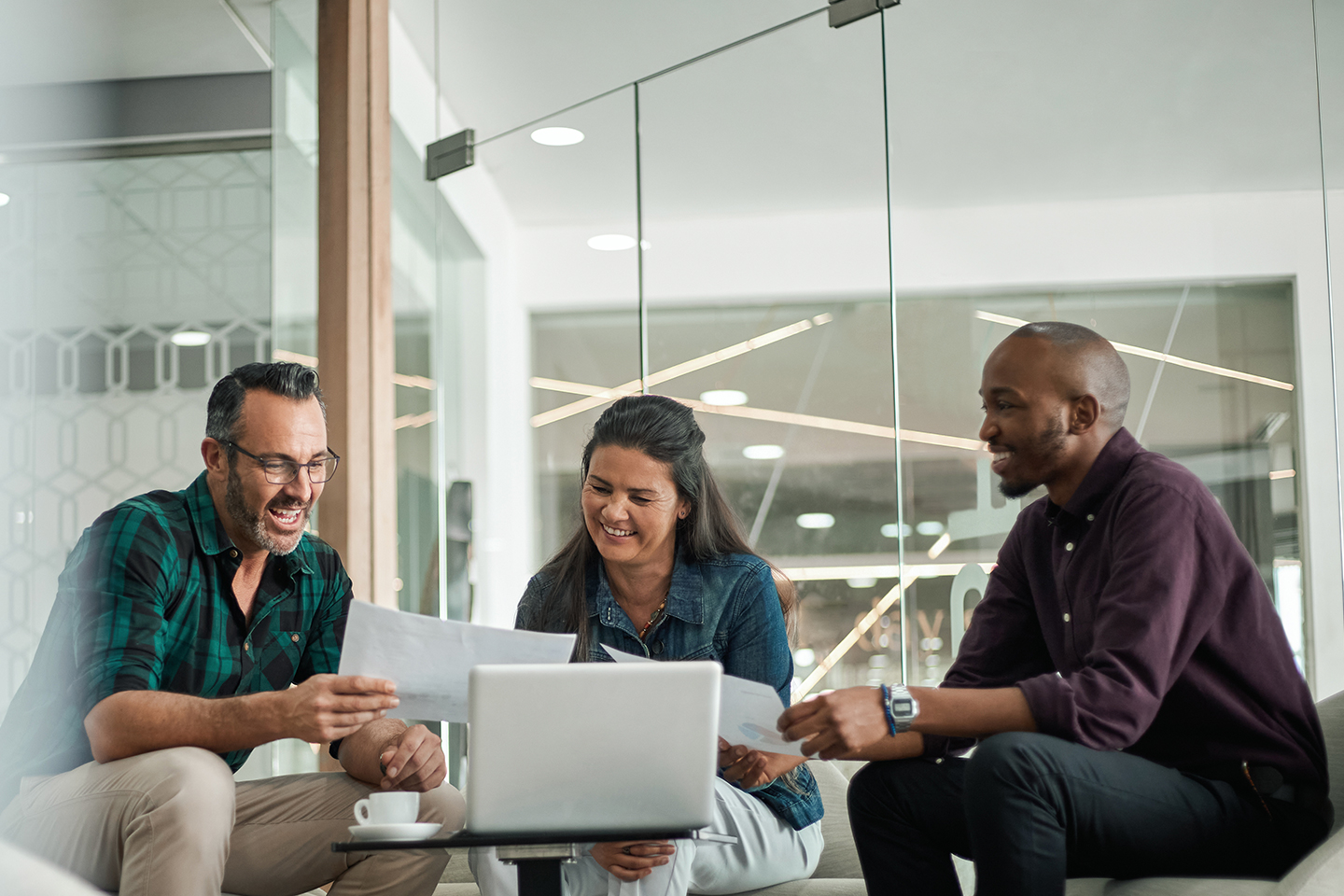 Advice for financial planning
By staff writers, October 2022
You may not know it, but October is World Financial Planning Month.
Thinking about what your financial goals are and working out ways to better achieve them is often useful. If done properly, financial planning could help you repay your home loan sooner, perhaps secure an investment property, or retire comfortably.

Resimac's Alvin Rao is a financial adviser and has some tips to help you plan ahead
Registered financial adviser and Resimac Senior Team Leader Alvin Rao knows a thing or two about ways to realise your goals when it comes to money and property.
Alvin has worked in the industry for 20 years and leads Resimac's team offering direct to customer advice and solutions.
We asked his advice on how Resimac customers might be able to fast-track their progress.
Here are his suggestions.
Talk to us about your property goals
Financial planning can start with a simple conversation. When was the last time you spoke to an adviser about your goals?
Resimac can help you along your financial journey, offering multiple home loan products for different life stages.
At Resimac we have purpose-built products to assist at all stages of your journey, from gaining a home loan after other lenders have said no, to fast-tracking the purchase of a second property all the way through to managing a property portfolio.
Alvin encourages customers to ask about this and uncover where they are in their journey, which options are available at Resimac and to regularly review their property goals.
"The journey is particularly relevant for our customers who might be on the road to financial recovery," he says.
If you are recently self-employed, or perhaps have an impaired credit history, the Specialist home loan product range may be a relevant option.
As you make repayments and your credit history improves, or your historical financials become a better indication of your business performance, there may be opportunities for you to upgrade your loan product.
An upgraded product will generally have a lower interest rate (and by extension, lower monthly repayments) and can help accelerate your progress towards your financial goals.
The importance of expert advice does not end once you have secured a home loan. At Resimac, we pride ourselves on offering advice throughout the term of your mortgage and understand that plans change, the market shifts and generally, life happens!
Having a goal ensures that your mortgage structure and strategy are working in the right direction as efficiently as can be.
Consider debt consolidation to reduce the size of your loans
Do you have another debt that is stopping you from achieving what you want? Perhaps a credit card, personal loan or car loan debt?
This sort of short-term debt is usually charged at much higher interest rates than home loans.
Alvin gave the example of mortgage holder Glen. Glen borrows $30,000 to buy the car he's always wanted from a car finance company. Interest is charged on his car loan at 12 per cent over five years.
If Glen consolidates this short-term debt into his mortgage, he will reduce the interest rate on the debt to his mortgage interest rate.
However, the interest rate is not the only factor to consider in this scenario. Total interest paid over the term should be considered.
If the car loan was consolidated into the mortgage over the remaining mortgage term ie 25 years, while the interest rate & repayment would likely be lower, the total interest paid over the 25 years may be greater than the car loan being left with the finance company over a five year term.
"This is where good structuring advice is important. It can ensure overall interest costs, as well as the proposed repayment level are researched, discussed and implemented," Alvin says.
You could use Resimac's repayments calculator to see what your repayments would be if you added your debt to your mortgage.
Tidy up if you're going to apply for another loan
If you require further funding to achieve your financial goals, Alvin says it helps to be aware of things that lenders consider.
Many consumers are not aware of specific assessment criteria that lenders examine.
For products such as credit cards, overdrafts and buy now, pay later facilities, lenders generally will calculate and allocate a monthly repayment amount based on the limit of the credit card, overdraft or buy now, pay later facility. This is even the case if these products have a nil balance or are paid off in full monthly.
Alvin says: "Before going and closing off such facilities, the recommendation is to get financial advice on your goals and application. Often, if required, the closing off or lowering of limits can be conditioned for in the lending approval".
Take advantage of hardship assistance if needed
Rising inflation and interest rates have lightened a lot of wallets worldwide in recent times. Managing your finances in 2022 has become a particularly tricky task. There is no doubt many are struggling.
If you feel you might fall into this category, it's important to act sooner rather than later. Many businesses such as Resimac offer financial hardship assistance. This can help provide temporary relief and a plan so that you can meet your obligations and get back on the track towards meeting your property & financial goals.
Alvin says some people are wary of contacting hardship services for fear they will get into trouble.
This need not be the case.
"Hardship services are there to help you and the business manage the situation," Alvin says.
"Generally speaking, they will be quite receptive that you're being proactive".
"I know that at Resimac our hardship team are experienced, understanding and open to working with customers to gain a mutually beneficial outcome."
Hardship assistance is available for customers in genuine financial distress. This might be due to loss of work, a natural disaster, death and disability, etc.
Ideally, you want to contact hardship assistance before your first missed payment. A service provider may be able to offer more flexibility if you make contact sooner.
It's also important to view hardship assistance as being part of the road to recovery. At Resimac, our staff will listen to your individual circumstances and help form a plan so that you can fulfill your obligations.
This information is of a general nature and does not comprise professional advice or product recommendations. Before making any decision about any investments, financial products and services, you should consult with your own independent legal, taxation and financial advisors, who can provide advice which takes into account your own personal circumstances, goals and objectives.
Back to top