Treat the women in your life to something special
Make Mother's Day extra special with our exclusive deals and discounts
Lucia McCabe April 2021
Through our partners at Member Advantage, all Resimac customers are entitled to a range of fantastic benefits from shopping discounts to great deals on dining and entertainment.
Using the platform's many offers on groceries, healthcare, experiences and more could save you up to $3,700 per year!
With Mother's Day just around the corner (Sunday 9 May), now is a great time to make the most of your Member Advantage discounts and benefits.
If you want to impress your mum with a day full of surprises, the team at Member Advantage suggest:
Wowing her with Petals flower deliveries (save 20 per cent)
Treating her to movie tickets from $13.50 (save $6 per ticket)
Enjoy a dining experience such as high tea or a degustation with with $20 off vouchers from RedBalloon
And for something more personal, here are some other great deals we've found: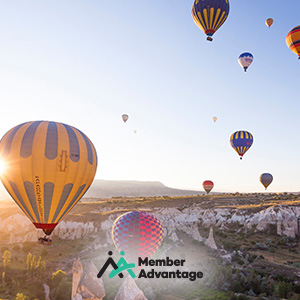 For the adventure mum
If your mum enjoys thrill-rides and adventures, take advantage of discounts currently available with experience provider RedBalloon. Look out for deals including up to $75 off tandem skydives, $100 off hot air balloon flights with breakfast included, or $140 savings on two-hour luxury whale watching charters.
For a "choose-your-own-adventure" experience, you can save $20 on RedBalloon gift cards.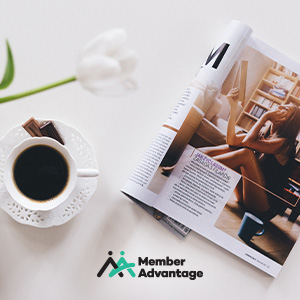 For the mag mum
If your mum enjoys sitting back and reading a magazine, a subscription through iSubscribe is a great choice to be found on the Member Advantage platform. Savings of 10 per cent are available on a wide range of magazines including home & garden, food and drink and lifestyle.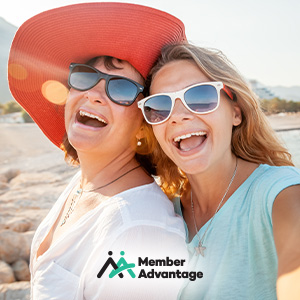 For the weekend away mum
Spoil mum with a staycation or weekend escape and make the most of exclusive accommodation deals at some of the most exciting destinations across New Zealand. Check out the offers available through NZ Millennium Hotels and Resorts for a whopping 20 per cent off all accommodation.
Or, if your mum prefers receiving a present for Mother's Day, you can explore the platform for discounts on products.
Many partners of Member Advantage offer live promotions on popular items, so keeping an eye on the page will pay off.
Member Advantage is available all year round
If you've already got Mother's Day organised, there is a huge range of great discounts on products and experiences available to you no matter the occasion or circumstance.
Some of New Zealand's leading brands including Specsavers, Intrepid Travel and Europcar consistently offer fantastic deals that you can use to make savings year-round.
All of these offers and more can be found by visiting your Resimac Customer Benefits account. If you haven't activated your membership, get in touch with Customer Care at customerassist@resimac.co.nz or call 0800 453 244.
For full details on the Resimac Customer Benefits program, our Customer Care team is here to provide you with more information, answer any questions you may have and help you make the most of your benefits.
The Resimac Customer Benefits program is exclusively available to customers with a current Resimac loan. Terms and conditions apply to each offer. Visit the Resimac Customer Benefits website for more info.
Back to top